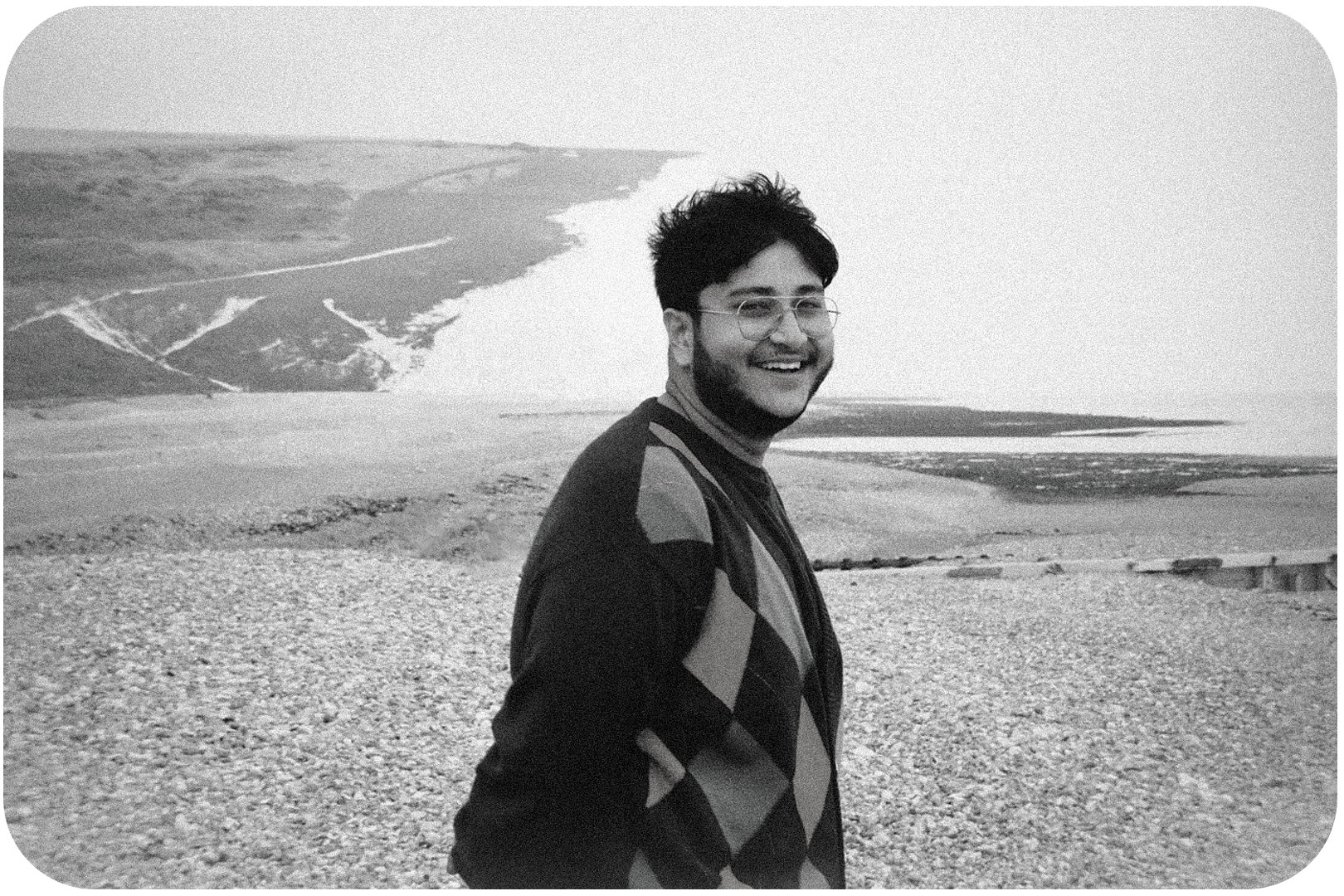 Soham is an Indian born writer/director, currently based in London.
Love Death and Everything In Between won the 'Prix Interculturel Award' at the 41st Film School Fest Munich. AALO the Light premiered at Dadasaheb Phalke FF and Mumbai Int. FF before finding distribution on Move Saints.  Lost in Transition was part of the popular films on Disney Hotstar Plus. Soham's previous works have screened at venues including Rich Mix London, Odeon Luxe, Bloomsbury Theatre and Nandam Film Centre. 
He is an alumni of UNIVERSITY OF THE ARTS LONDON, NATIONAL FILM AND TELEVISION SCHOOL (Writing the TV Pilot). He was awarded the JN Tata Scholarship and UAL Postgraduate Scholarship to attend his MA.
Soham is a member of BAFTA CONNECT, DIRECTORS UK, THE KUSP and SHOOTING PEOPLE.
His works have dealt with normalising South Asian identity with a particular focus on familial relations, intergenerational trauma, the burden of hustle culture and the unconventional human connections that rise out of it. Most of his  works stem from auto-ethnography.
His recent works include commissions VISIBLE INVISIBLE by THE LINE, NATIONAL PORTRAIT GALLERY & LONDON COLLEGE OF FASHION, and LISTEN TO YOUR ART BEAT by ART MATTERS, CITY OF LONDON & FOUNDATION FOR FUTURE LONDON. He was also the Editor on ROYAL HORTICULTURAL SOCIETY FLOWER SHOWS, IVORS ACADEMY AWARDS, LONDON COLLEGE OF COMMUNICATION GRADUATE SHOWS.
Soham is in early stages of development with his first feature The Sea Urchin with Munich Film Up, Pop-Up Film Residency and B3 Hessen Lab. He is also developing original non-fiction MAA BABA AND THE SPACE BETWEEN THEM with PSBT India. In 2023, he registered his production house/film collective HALF HALF FILMS  which was part of a Creative Business Incubator – LCC ACCELERATE. 
From 2018-2020, Soham was the co-founder of ARTH – a film collective in Bangalore, India where he wrote, directed, produced and edited films for brands including Walmart Labs, Echoes of Earth, Groww, Skore Condoms, The News Minute, Geeli Mitti, Manchester India Partnership with a 1 million + views on Socials.
Residencies + Labs
MUNICH FILM UP & POP-UP FILM RESIDENCY – Germany, France | 2022-2023
DOC COMMUNE, Public Service Broadcasting Trust of India – India | 2023
LCC ACCELERATE, Business Incubator – London, UK | 2023
B3 BIENNAL OF THE MOVING IMAGE HESSEN LAB with FILM LONDON – Frankfurt | October 2022
TODAY AT APPLE CREATIVE STUDIOS LONDON – Apple, Fully Focused Productions and Million Youth Media | August 2022
FILMMAKING WORKSHOP – I SEE GHOSTS with Kamal Swaroop, Auroville Film Institute | 2020
Awards + Grants
PRIX INTERCULTUREL AWARD – Film School Fest Munich | 2022
JN TATA SCHOLARSHIP FOR HIGHER EDUCATION | 2020
UNIVERSITY OF THE ARTS LONDON POSTGRADUATE SCHOLARSHIP | 2020
SCREEN SKILLS BURSARY for NFTS Workshop | 2022
ALL3 MEDIA FELLOWSHIP | 2022
Education + Training
MA FILM, Directing, London College of Communication, University of the Arts London | 2020-2021, Grade : Distinction
WRITING THE TV PILOT, National Film and Television School, Beaconsfield | September 2022
BA COMMUNICATION STUDIES, School of Communication, Manipal University | 2014-2017
BFI Network Shorts School, British Film Institute, Online Workshop, 2022
Creativity Squared, Film London, Workshops + Access, 2022
Memberships
BAFTA CONNECT, since 2023
DIRECTORS UK, since 2023
THE KUSP, since 2022
EQUAL ACCESS NETWORK, since 2022
UAL ALUMNI NETWORK, since 2022
SHOOTING PEOPLE, since 2021